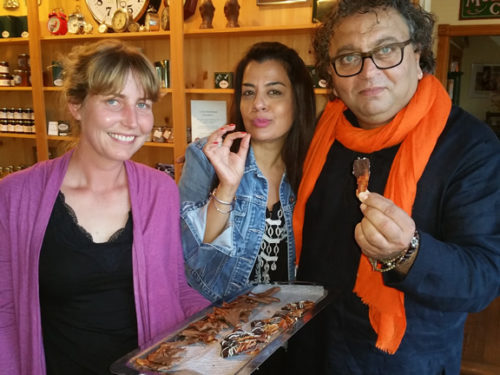 PEI Fall Flavours Festival 2015 – Most Memorable Yet!
The Fall Flavours Festival is a month long culinary celebration highlighting authentic Island tastes and traditions and takes place during September in communities across Prince Edward Island. The Festival features a variety of acclaimed guest chefs hosting a wide range of unique culinary experiences.
Organizers of P.E.I.'s Fall Flavours Festival say the month-long celebration of Island food has grown again this year, drawing both tourists and high-profile chefs.
Sebastian Manago, CEO of the Food Island Partnership, estimates attendance is up 10 per cent.
"It's not just the big signature events that are growing. It's especially the smaller events, like the guys at Clinton Hills, they've done a fantastic job," he says.
"Fall Flavours hasn't reached its ceiling yet, and that's very encouraging to see."
The closing weekend's events also include an organic harvest meal Sunday, which is sold out. Manago say the festival is encouraging new partnerships with chefs from across the country.
It features several high-profile guest chefs such as McEwan, Food Network Canada's star Chuck Hughes and Top Chef Canada's Vikram Vij.
Manago says when the festival first started, chefs only came for the event and then left. Now he says they are spending more time on P.E.I.
"We've seen them come and spend a weekend with their partner or their family, exploring the Island, making connections with other chefs, some take a whole week and spend it on P.E.I.," he says.
Manago hopes the extra time will help spotlight the province as a destination for food lovers
"For these busy people this is quite a big commitment of time, and these are opinion makers in the food industry in Canada and this is a fairly big part of our food industry as well."
Read more at http://www.cbc.ca/news/canada/prince-edward-island/pei-fall-flavours-festival-1.3255588