Our Clients
Everything you want to know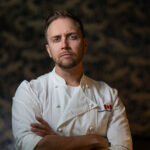 EXECUTIVE CHEF – OWNER SHOKUNIN, RESTAURATEURS | ENVIRONMENTAL ADVOCATES| CANADA'S SOLE CONTENDER AND A FINALIST ON NETFLIX'S GLOBAL COOKING COMPETITION 'THE FINAL TABLE".
Chef Darren MacLean is one of Canada's most acclaimed and outspoken chefs, restaurateurs and environmental advocates.
MacLean was Canada's sole contender and a finalist on Netflix's global cooking competition 'The Final Table.' He is also the first-ever Canadian chef invited aboard to consult and collaborate with Princess Cruises. He uses his profile to showcase Canada's culinary scene to international audiences.
MacLean is passionate about sustainability and the food building community. While he regularly participates in events as an educator, speaker and culinary judge in Canada and abroad, he is happiest in his kitchens.
MacLean's Japanese izakaya-style restaurant Shokunin, in his home city of Calgary, has been voted one of the country's top 50 restaurants for four years in a row. Its predecessor Downtownfood was also listed as one of Canada's top restaurants. In September 2019, he opened Greenfish, North America's first fully sustainable sushi eatery, take-away and delivery.
In 2020, MacLean opened NUPO located in Calgary's East Village Alt Hotel. This restaurant, bar and Omakase Sushi Experience focuses its offer on vegetarian, sushi, and large-format fish dishes and features a unique-in-Canada dry-aging chamber for fish. He also opened EIGHT, a discreet, eight-seat, high-dining restaurant where tasting menus focus on MacLean's unique philosophy of true Canadian cuisine. Further, he and his team have been tending an organic plant and free-run small animal farm on the outskirts of Calgary to supplement his careful, sustainable ingredient procurement, focusing on promoting his movement "Food in Recovery".
Inspired by its cultural mosaic, MacLean believes this forms the foundation of what defines Canada's national food culture. His appreciation for diversity leads him to travel extensively, further developing his unique perspective on food and the culinary experience as well as ensuring equal opportunity for all in his kitchen and front of house operations.
MacLean spent extensive time traveling in Japan studying the cuisine of the country that inspires him. Believing in the power of food to bridge cultures, he welcomes global chefs to his country and kitchen and travels often, collaborating with inspirational Chefs such as Yoshihiro Narisawa, Shane Osborn, and Rodrigo Erazo. This exploration extends further into his Cultural Chef Exchange program, curated with the help of Food Tourism Strategies, in which MacLean hosts renowned international chefs in his hometown to begin an exploration of culture and how our environments, local ingredients, traditions, and nationality define us through cuisine.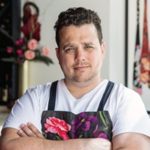 CHEF-OWNER OF PIANO PIANO RESTAURANTS AND PICCOLO PIANO RESTAURANT
Victor is a born and bred Ontario chef. His work ethic, passed down from his father, has driven him to his position as one of Toronto's premier chefs. He has honed his culinary skills around the world and has made an indelible mark on Toronto's restaurant landscape. As Chef-Owner of four Piano Piano Restaurant locations, Victor is once again forging new ground on the culinary scene. While he remains focused on finding the magic inherent in every single ingredient; he is allowing himself and his guests a chance to slow down and savour experiences that come with great food, great wine, and each other. Victor's desire to give his guests a singular culinary experience in Toronto will never change, though the way he does that has. At Piano Piano Restaurant, Victor and his family welcome you to their ideal Italian restaurant, where your hunger is sated and soul is nourished. piano, piano va lontano – slowly, slowly we go further.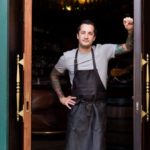 CHEF
Grant Van Gameren's rise towards one of Canada's most celebrated chefs began shortly after opening The Black Hoof in 2008 where he launched several ambitious and controversial menus, inviting guests from all over the world to revel in a culinary world they either missed or were missing out on. Van Gameren's plight for continuous advancement directed him away from the Hoof, towards worldly travels, where he was heavily influenced by the food and dining culture of Spain, eventually producing the desire to build the internationally recognized Bar Isabel, proudly expressed as 2013 En Route Magazine's best new Canadian Restaurant. Hot on the heels of Bar Isabel's success, Grant hired the budding architect firm Partisans to design one of the worlds most beautifulest bars known as Bar Raval. Raval has won numerous design and best restaurant awards since it started serving day and night tapas in 2015. 2016 saw van Gameren open his third, fourth and fifth establishments, El Rey Mezcal Bar, Prettyugly Cocktail bar and Harry's Charbroil. Three unique concepts ranging from Mezcal and Mexican in Kensington market to American burger dive bar in the heart of Parkdale. Known for his rejuvenation of restaurants lost in time, Grant took over Tennessee Tavern, a 60 year old restaurant that had seen numerous owners over the years and transformed it into an Eastern European Tavern serving snitzle, cevapi and cabbage rolls along side some of toronto best mix of brass bands playing hip hop, polka, and gypsy rock. In 2018, Grant will be launching Victor Dries, his curated event and catering company alongside long time friend and partner Chris Brown redefining the way people think of catered foods. We will also see the official openings of Rosalinda, a vibrant new vegan Mexican eatery in the downtown toronto financial core as well as the long time coming, Quetzal, a dive into indigenous Mexican cuisine with chefs and co-owner team Julio Guajardo & Kate Chomyshyn. Quetzal will be another establishment designed by Partisans Architecture with a menu cooked exclusively over 26 feet of open fire. Image ©Norman Wong

Quetzal + Bar Raval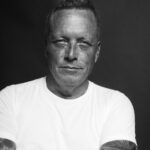 CRITICALLY ACCLAIMED CHEF | TELEVISION PERSONALITY | AWARD-WINNING AUTHOR
"I was crazy enough to think I could do this:"
I had spent years cooking in kitchens from Toronto to Florence to New York, before I made the changeover to the world of food television, where I had a very fruitful career: Restaurant Makeover, Iron Chef America, and my own show, The Opener. David Adjey
David Adjey is arguably one of the most talented and sought after consultants and industry experts in the country.
After graduating at the top of his class from the Culinary Institute of America in New York, and spending a summer assisting celebrated Chef Guiliano Bugialli in Florence, David was finally ready for the big time. He went straight from grinding it out in the kitchens of Italy to "becoming chef to the stars" at Relais and Chateau accredited San Ysidro Ranch in Santa Barbara California. From there, it was no looking back and Dave was on a whirlwind tour, jet setting all over the continent cooking and creating culinary masterpieces in some of the most celebrated kitchens in both Canada and the US.
Whether it's designing and creating an award-winning restaurant, making over a menu, or empowering children to eat better, David Adjey's talent and charisma will leave you entertained, inspired and hungry for more.
DAVID ADJEY PRESS
blogTO
https://www.blogto.com/restaurants/la-nectarine-toronto/
TASTETORONTO
https://www.tastetoronto.com/spots/la-nectarine
YOUTUBE
https://www.youtube.com/watch?v=2vJNVFNr3ZQ&ab_channel=blogTO
STREETS OF TORONTO
https://streetsoftoronto.com/celebrity-chef-david-adjey-has-opened-a-new-french-restaurant-in-the-junction/
TORONTO LIFE
https://torontolife.com/food/i-was-crazy-enough-to-think-i-could-do-this-this-chef-returned-from-bali-to-open-a-bistro-and-then-omicron-hit/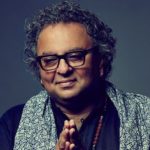 CELEBRATED CHEF VIKRAM VIJ | OWNER OF VIJ'S GROUP OF RESTAURANT | COOKBOOK AUTHOR | TV PERSONALITY – DRAGON'S DEN & FOOD NETWORK | BRAND PARTNER
Vikram Vij was born in India in 1964 and lived in New Delhi and Bombay until the age of 20, when he went to study, live and work in Austria. Vikram moved to Canada in 1989 to work at the Banff Springs Hotel in Alberta. In September 1994, Vikram opened Vij's Restaurant in Vancouver, BC. In early 1995, a passionate and a creative Meeru Dhalwala joined him, and the two began collaborating on the menu. In 2004, Vikram and Meeru opened a second restaurant and market called Vij's Rangoli. In June 2014, Vikram opened his third restaurant, My Shanti, based in South Surrey. The theme of My Shanti is based upon Vikram's culinary travels, and includes flavours, ingredients and influences from all over the world. Vikram Vij is a tireless advocate of Indian cuisine in Canada, and of buying and eating locally produced and sustainable ingredients. He considers it an honour to be able to speak about his life, his experiences and his background to audiences around the world.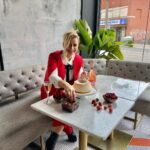 GODDESS OF GNOCCHI | RECIPE DEVELOPER | FOOD & LIFESTYLE AMBASSADOR
Chef Ivana Raca has already achieved unparalleled success in what has traditionally been a male dominated field.
The first female to hold the position of saucier in any of McEwan's kitchens, Ivana received another promotion making her sous chef on the team that opened ONE Restaurant by the age of 24, Ivana was selected as the first female Executive Chef for the six million dollar food emporium McEwan Foods.
Looking for more challenges, in 2012 Ivana traveled to Australia's Gold Coast where, for two years she worked under Two Star Michelin Chef Paul Froggatt at the Palazzo Versace.
Upon her return to Canada, Ivana opened her first restaurant in 2016. "Now Magazine" voted it the best new restaurant in 2016 & 88 in Canada's 100 best! Her competitive spirit was most recently on view on Iron Chef Canada and the Food Network's "Beat Bobby Flay" where she beat Bobby Flay with her famous truffle gnocchi.
Former career highlights: Executive Chef Director at Ufficio, owner of Resto Boemo where she developed #1 burger voted by "Toronto Life", and 2017-2018 opened Chef's Table by Boemo at Assembly Chef's Hall!
Stay tuned for exciting news in 2022!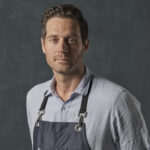 CHEF | CULINARY CONSULTANT | RESTAURATEUR | TV PERSONALITY | AUTHOR
Chef Cory Vitiello has founded some of Toronto's most celebrated restaurants. Currently, he owns and operates seven Flock Rotisserie & Greens locations throughout Ontario. Most recently, Cory has accepted a corporate position with The Chase Hospitality Group in Toronto and Vancouver as Head of Culinary Development.
In early 2023, Cory wrapped up his role as Culinary Director for The Cactus Club Cafe. During his time with Cactus Club, Cory created new vision for the menu and vibe.
Previously, Chef Cory founded and executed operations for award-winning restaurants, The Harbord Room and THR&CO.
Cory accomplished career accolades. The Harbord Room gained national and international recognition, including: En Route Magazine's Best New Restaurant in Canada (#3), Conde Nast Magazine's World-Wide Hot Spot List, Top 100 Best Restaurants in Canada, and NOW Magazine's Chef of the Year, to name a few. Chef Cory was also named the Ferrari North American Challenge Executive Chef for two seasons; traveling with the racing series to provide the drivers, their families, and supporters with a luxury experience at each track.
Cory generously donates time towards charitable endeavors that focuses on children's programs and initiatives. To date, Cory is humbled to support programs and fundraisers at Holland Bloorview Children's Hospital, Camp Fire Circle, Sick Kids, Toronto Public Library, Stop For Food, Community Food Centers Canada and Homes First.
Cory's on-camera appearances are vast, including regular spots on NBC Today, Canada AM, Stephen and Chris, E Talk Canada, Global Morning, The Marilyn Dennis Show, and City Line. He also starred in two seasons of The Food Network's Chef in your Ear.
Cory released his first Cook Book Dad in the Kitchen published by Random House, 2023.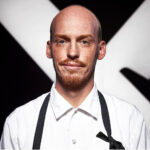 CHEF | RESTAURATEUR | ENTREPRENEUR | CREATOR
Chef | Former Owner La Banane Restaurant and CXBO
Brandon Olsen's name is synonymous with the best of restaurant hospitality. The famed chef has built a brand that encompasses three companies: La Banane, CXBO and Brando's Fried Chicken, he is ultimate in all aspects of the culinary arts. Besides cooking, Brandon on an avid traveler, outdoor enthusiastic with a fashionable eye for design.There is much anticipation for Brandon's newest culinary endeavour in the near future.
Before opening La Banane in January 2017, Brandon spent two decades working under some of the world's top chefs – including two years with Chef Thomas Keller at his French Laundry and Ad Hoc restaurants. At age 25, Brandon was honored with Thomas Keller Restaurant Group's "Core Award," given annually to the TKRG employee that most exemplifies the core values of the company. After two years in Napa, Brandon returned to Toronto and rose to become chef de cuisine at Toronto's Black Hoof Restaurant, and later Bar Isabel – two of Toronto's most celebrated restaurants. During this period he honed skills in butchery, nose-to- tail cooking, charcuterie and Spanish cuisine, but classic French was always his passion. After two fruitful years at Bar Isabel (and helping it win Canada's Best New Restaurant from EnRoute Magzine) he moved on to carve his own path. Inspired by his time observing the chocolatiers at the French Laundry, Brandon became a self-taught chocolatier and in October 2015, he opened CXBO together with artist and filmmaker Sarah Keenlyside. Their colourful, geometric, handmade confections were an instant hit, and earned them a 2017 Design Award from Wallpaper Magazine and two Canadian International Chocolate Awards. A year later, he and Sarah partnered with Toronto restaurant group King Street Food Co. and opened Restaurant La Banane, which was awarded the honour of Canada's Best New Restaurant of 2017 by Canada's Best Restaurants Magazine. La Banane is lively, 88-seat, pop art-filled French restaurant that features Brandon's playfully reimagined Classics and an extensive raw bar. Favorite dishes at La Banane include Tuna Crudo with Capers and Brown Butter, "Liver and Onions" (chicken liver mousse with braised cipollini onions and hen of the woods mushrooms), Eurobass en Croute with Yuzu Beurre Blanc, and the wildly popular Ziggy Stardust Disco Egg, which is made by CXBO. These abstract, hand-painted dark chocolate eggs are lined with unique flavor combinations (such as ancho chile, coffee and dried apricots) and filled with 67% dark chocolate truffles. Guests are invited to smash the eggs with a gold spoon, which has contributed to their popularity both in the restaurant and on social media. In its first year, the dessert was frequently referred to in the media as the "most instagrammable dessert of 2017." Brandon and Sarah's next project is a 40 seat cocktail and wine bar located above La Banane that will serve smaller bites, but still in the French classic style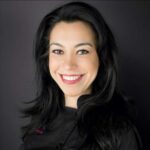 EXECUTIVE CHEF – OWNER COLIBRIÍ & TECOLOTE AND MILPA IN CALGARY
Elia Herrera, ColibrÍ & TECOLOTE and in early 2023, MILPA in Calgary talented Executive Chef and owner.
Milpa is spot that celebrates tradition and togetherness. Heavily influenced by the popular phrase "mi casa es tu casa" which means "my home is your home," Milpa serves Mexican small plates and tasty cocktails inspired by Chef Herrera's upbringing….
Born in Cordoba, Veracruz-Mexico, she was exposed to the fascinating world of cookery from a very young age. Growing up, culinary exploration was encouraged in her home, since her grandmother initiated a catering business at the young age of 16th, a pioneer in the industry that reached all levels of clientele from Mexican society, celebrities, Presidents, Ambassadors and Governors of Mexico to the Kings of Spain passing the business through generations, sharing her expertise, knowledge and passion for not only traditional Mexican cuisine but International as well. Elia has followed her roots and has brought the tradition of authentic Mexican cuisine to Canada.
Naturally, then, her family wholeheartedly supported her choice to delve into the culinary industry, and enthusiastically supported her studies at The Culinary Institute of Mexico. Elia graduated as an Executive Chef with specialization in Pastry.
Taking bits and pieces from her training abroad, having perfected her culinary techniques in countries like Spain, France, Belgium, Italy and Canada, Elia puts a little bit of herself in every dish she creates. She has been fortunate enough to work with some of Barcelona's top Pastry Chefs, including Jordi Butron, Xano Saguer, Walter Volt, and Ricardo Martinez.
Chef Elia came to Canada in 2003, and immediately put her skills to work. Like any good recipe, success is a product of good ingredients. Passion, dedication and extensive knowledge have led her to where she is today.
She is inspired by her grandmother Luz Del Carmen Dominguez de Herrera and mother Elia Del Carmen Herrera Dominguez as well as Pastry Chef Paco Torre Blanca.
Former Top Chef Canada and Top Chef Mexico star Elia Herrera is known for her upscale Mexican delicacies. Herrera has been featured in several TV Shows such as Breakfast Television, Morning Live, and magazines like Toronto Life, Post City, Blog TO, Toronto SUN, she also has appeared as judge on Master Chef Canada as well as Post City Toronto's Best Tacos Al Pastor along side Chef Mark McEwan.
Chef Herrera is a Gold Medal Winner for Canada's Great Kitchen Party 2018, previously known as Gold Metal Plates. It's a social enterprise that's dedicated to building community regionally and nationally to celebrate Canadian excellence in food, sport and music. She has participated in multiple Food and Wine festivals national and internationally.
Herrera has extended her passion and love for food to the vegan community, with the newest addition to the "Los Colibris" family. LosCo Vegan is a promising restaurant full of Mexican flavours to vegan and non-vegan palates.
Herrera's strong sense of community and giving back is present in Canada and Mexico. She has worked with Second Harvest Canada's largest food rescue charity, Eat to the Beat. It's the only event in Canada of women supporting women through the challenges that come with a breast cancer diagnosis. She also created "Salut for Mexico" to support people affected by earthquake in Mexico on September 2017.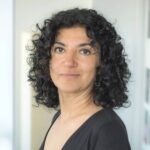 COOKBOOK AUTHOR, CO-OWNER, VIJ'S RESTAURANT, VANCOUVER BC
Meeru Dhalwala's vision is for each person to connect him/herself (body and soul) to the 3 pillars: culture, personal nutrition/health, and the impact of agriculture and eating choices on the environment.
Meeru was born in India and moved to Washington, DC at a young age with her parents. In DC, she worked with various international non-profit organizations on human rights and economic development projects. She received her MSc degree in Development Studies from Bath University in England. She also holds Honorary Doctorates from the University of British Columbia and Simon Fraser University for her community and professional work. Meeru is fluent in English, Hindi and Punjabi.
In February 1995 Meeru moved to Vancouver and has since been cooking and running the kitchens and menus at Vij's and Rangoli restaurants. Vij's has been hailed by the New York Times as "easily among the finest Indian restaurants in the world."
Meeru works closely with her all-female kitchen staff–all of whom hail from villages in the Punjab, India—to experiment with various cooking techniques and spice combinations for all of the recipes at the two restaurants. All recipes are original and the focus is to cook creative Indian dishes with local ingredients.
Forging professional relationships with other local businesses, and BC farmers in particular, is another important focus for Meeru. She was a board member for Vancouver Farmers Markets for 6 years (2011-2017) and is a member of the Faculty Advisory Board of UBC's Faculty of Land and Food Systems (LFS). She also works closely with the Dean of LFS and UBC Farm on various, creative initiatives to build an academic, sustainable farming center for the BC community and visitors from around the world. She particularly enjoys bringing in speakers and holding farm dinners on different topics such as nuclear fusion physics or water issues as they relate to climate change, agriculture, and our future.
For six years, Meeru has spearheaded an annual international food fair called "Joy of Feeding" that was held every summer at UBC Farm. Joy of Feeding features 15 home cooks of various heritages and professions showcasing their family favorite foods. Meeru's bigger vision is to have a worldwide Joy of Feeding day where various communities gather in homes, centers, parks, etc. to share their home cooked meals.
Meeru is currently on the board of IC-IMPACTS (the India-Canada Centre for Innovative Multidisciplinary Partnerships to Accelerate Community Transformation and Sustainability). This is joint project between Universities of British Columbia, Toronto and Alberta. Meeru is also a board member of MOSAIC, an organization that assists new immigrants and refugees to adjust and learn necessary skills for their new lives in BC.
In addition to her intellectual curiosities and enjoyment of all things that bring the world of humans together through food, Meeru recently enjoyed being a chef/judge on Food Television Network's "Wall of Chefs".
Meeru wrote the three Vij's cookbooks: Vij's—Elegant and Inspired Indian Cuisine, which won Cuisine Canada's 2007 Gold Award for Best Cookbook, and Vij's at Home: Relax, Honey, which placed second in the Best Indian Cuisine Book in the World category at the 2010 Gourmand International World Cookbook Awards in Paris, France. The third cookbook, Vij's Indian—Our Cherished Recipes and Stories, with Penguin-Random House was released in October 2016 and was shortlisted for best Indian Cookbook at the 2017 Gourmand International World Cookbook Awards.
Finally—Meeru is mother of two adult daughters. The instinct to nourish her children never ends and carries into all of her work, no matter what the topic or event, no matter how serious or fun. She is a fluid vegetarian and follows a "once-a-week-meat" diet at home.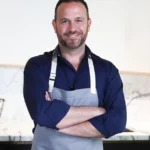 Executive Chef | Culinary Director | TV Personality
Chances are you've eaten Chef Craig Harding's food. He is the owner and Executive Chef of the California meets Italy inspired, La Palma, was the brain behind the beloved gem, Campagnolo, and has recently created his latest outpost, Constantine, inside Toronto's chic new boutique hotel, The Anndore House. Craig's passion and talent jumps off every plate which is why, in a city where restaurants come and go on the regular, his have endured and outlasted his competition.
His restaurants have landed him on the most acclaimed restaurant lists from Canada's top 100 to Toronto Life's Top 10 and Enroute magazine's Best New Restaurants in Canada. But Craig's talents aren't limited to back of house, he's also a star in front of the camera appearing on Food Network's Chef in your ear, TLN's Chef's Bar and TLN's Opening Canada in celebration of Canada's 150th Birthday. He has also recently wrapped production on his 7th season of the "Opening" series travelling to distant and remote locations throughout Sicily to find the most authentic food possible.
It's no wonder the Toronto Star named Chef Craig a Torontonian to watch. Craig is also a skilled public speaker, spokesperson, and brand ambassador for companies such as American Express and BMW. He has appeared many times on shows like Breakfast Television and The Global Morning Show, as well as having longstanding partnerships with Banana Republic, Tennis Canada, and Delissio just to name a few.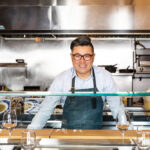 Celebrity Chef | Restraunteur | Polyglot | First Chef Ambassador for UNICEF
Antonio Park's tutelage as a world-renowned chef started in his mother's kitchen, in Argentina. Thanks to a fresh garden that spanned acres, and his mom's insistence on creating everything from scratch, the drive for perfection, sustainability, and farm-to-table cooking became his raisond'être.
This mantra carried him through years of training under Japan's most revered cooking masters, fed his ambition to work his way up from a dishwashing station to running two of the most noted restaurants in Montreal, and moonlighting as a judge on one of Food Network Canada's top-rated programs– 'Chopped'.
"My life starts in South America: Argentina, Paraguay, and Brazil. That's where I spent my childhood. My mom doesn't want me to say that I'm born in Argentina; she wants me to say I'm Korean. So I'm a Korean Montrealer who grew up in Asunción, Buenos Aires, and Rio. What I really am is a messed-up Latino with kimchi in his blood who is seriously in love with sashimi. The food I make at Park is who I am as a person—a blend of the countries I've lived in and the cultures that formed me."
Antonio is also a proud advocate and role model for always wanting to give back to the less fortunate, Chef Antonio Park has just recently been appointed the First Chef Ambassador for Unicef.
SENIOR CORRESPONDENT, ETALK
Beloved for her outgoing and lively personality, Traci Melchor (@stayfabulous) has been an icon on the Toronto entertainment scene for more than a decade. Vibrant, witty and fab, this Pickering, Ont. native is a senior correspondent for Canada's most-watched entertainment program, ETALK.
Melchor has years of experience interviewing hundreds of stars, including Beyoncé, Justin Bieber, Mariah Carey, Madonna, Denzel Washington, Jennifer Lopez, John Travolta, Channing Tatum, Joan Rivers, Ryan Gosling, Zac Efron, Jamie Foxx, Dolly Parton, Dwayne "The Rock" Johnson, and Janet Jackson. When she interviewed Oprah Winfrey for Lee Daniels' The Butler, Oprah told Melchor her question made her "salivate." Melchor has travelled to her native St. Lucia to interview The Jacksons – Jackie, Tito, Jermaine, and Marlon – and she has also travelled to seven countries in seven nights on a chartered jet as part of Rihanna's "777" tour in support of the singer's seventh album, Unapologetic. She also covered both Michael Jackson's public memorial service in Los Angeles and Joan Rivers' funeral in New York City following their deaths. Melchor is seen in Crave Original series, CANADA'S DRAG RACE. 

Before joining CTV's ETALK as an entertainment reporter, Melchor covered high-profile events including the OSCARS® and Super Bowl. Delivering daily entertainment news hits on CP24, Melchor was named one of the National Post's "Worthy 30" for her contribution to the television industry. Melchor was also part of the launch of CTV's daytime talk series, THE SOCIAL, which she co-hosted for two and a half years. Now a senior correspondent for ETALK, Melchor also contributes regularly to CP24 BREAKFAST, THE MARILYN DENIS SHOW, CTV NEWS CHANNEL, and CHUM 104.5. 

Melchor kicked off her career as host of the legendary RAPCITY on MuchMusic, followed by a move to Citytv Toronto as the station's entertainment specialist. Melchor thrived in L.A.'s celebrity scene, guest-starring on hit series CSI: CRIME SCENE INVESTIGATION and LIZZIE MCGUIRE, and reporting from countless red carpets as the Hollywood correspondent for Star! (now E!). Melchor also hosted weekly F.Y.E. – FOR YOUR ENTERTAINMENT, celebrity profiler EXTREME CLOSE UP, and STYLE VIP. Melchor returned to Canada from Hollywood to host MuchMoreMusic, a move that kept her in the celebrity spotlight and plugged into multi-platinum superstars like INXS, Sheryl Crow, and Shakira. She also spoke one-on-one with multi-award-winning music icon Madonna in New York for the specialty station's primetime TV special, MADONNA: CONFESSIONS. A seasoned writer, Melchor has contributed entertainment stories to magazines such as Elle, Essence, and The Source.

A true renaissance woman, Melchor has received the Harry Jerome Award and the Champions of Mental Health award both in the media category, and supports various charitable organizations that support mental health including Kids Help Phone. Melchor has also walked the runway in support of various causes including the Dare To Wear Love fashion show in support of The Stephen Lewis Foundation and The Heart Truth Fashion Show at Toronto Fashion Week in support of the Heart and Stroke Foundation.
Off camera, the graduate of Seneca College's Radio and Television Program spends most of her time with her twins Phoenix and Phoebe, and her two adopted cats Charles and Raven. Melchor loves balancing being a mom and covering the business. From the hair salon, to fashion shows and red carpets, to driving the twins to hockey, fencing, and cheerleading, Melchor's days are hectic, but she wouldn't have it any other way.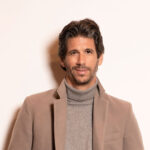 Sebastien is the Founder and Creative Director of Eatertainment, one of North America's top event planning and catering companies, hosting over 1,700 events each year around the globe. Additionally Sebastien has built a reputation as an industry trend-setter, becoming a go-to source for inspiring at-home entertaining concepts as seen on TV, in print, and online.