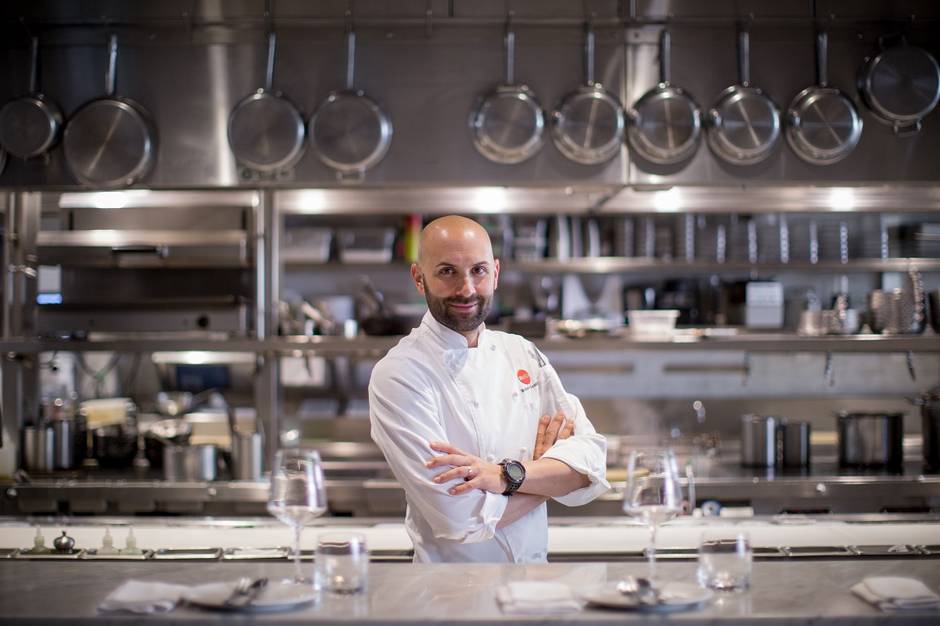 Chef Rob Gentile of Toronto's Buca Restaurants Enjoys 'The Game.'
Chef Rob Gentile of Toronto's Buca restaurants enjoys the game. Mr. Gentile, who played tennis when he was a kid, even playing in a league, recalls, "I used to watch Andre Agassi and go to the Rogers Cup with my dad."
While work has pulled him away from the court, Mr. Gentile's familiarity with the sport means he knows what tennis fans want when it comes to throwing a viewing party. It's still finger food, though not the traditional tea or Wimbledon classic strawberries and cream.
Chef Gentile doesn't believe in serving sandwiches. He designed a menu that's fun and summery and, best of all, offers food that can be held in one hand. And it complements the game, not overpowers it.
"Tennis lends itself to a fun party," says Mr. Gentile. "When you have a bunch of people over and you're entertaining, you want to have good, substantial food." He also had mingling in mind.
The menu consists of Nodini, Buca's bread knots tossed with garlic, rosemary and olive oil; Olive Ascolane, crisp olives stuffed with tuna and anchovy; Insalata d'Arancia, navel orange and red grapefruit salad with Taggiasche olives and barrel-aged vinegar; and Torta Cioccolatino, a gluten-free chocolate tart with cardamom and espresso cocoa powder (be careful if you're wearing white).
Chef Gentile recommends pairing the food with a crisp lager, like Peroni Nastro Azzurro. Peroni's balance of citrus and spicy aromatic notes complements the flavours, and the richness of the tart pairs well with the bitterness of the beer
"There's an aspect of sophistication to watching a tennis match," notes Mr. Gentile. "When you go to a tennis match, you get dressed up. So, when you have people over, you want a sophisticated party."
He also developed the menu for the time-strapped home cook. Nothing in the menu takes longer than 30 minutes to an hour to make, and some dishes can be made the day before, like the salad and tart. Best of all, the food can be served buffet-style and held in one hand.
Whatever you do, the important thing is to ensure that everyone has good food, good drinks and a good view of the game. As for Chef Gentile, he's still a busy man, but he hopes to catch a game or two at the Rogers Cup. No word on whether he's going bring his own picnic basket or buy snacks.