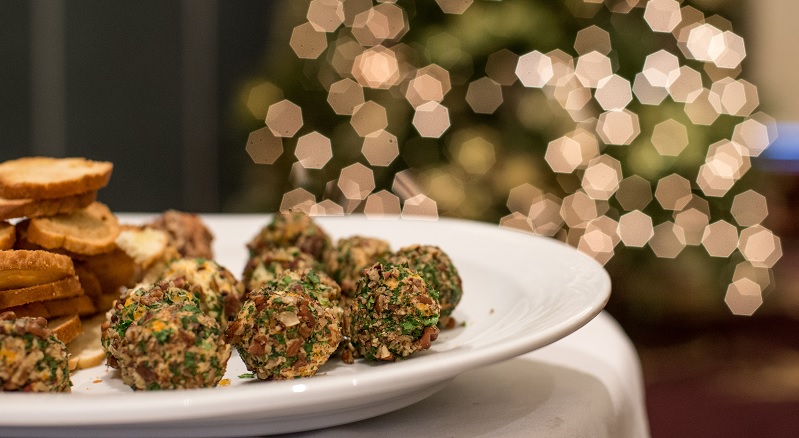 Experience the magic of Christmas at Jasper Park Lodge with Vikram Vij & Mark McEwan
This extraordinary Christmas themed event has been a tradition for the past 27 years at Fairmont Jasper Park Lodge. With a variety of talented presenters, decadent meals, themed activities and special sessions to attend, this event our most anticipated of the year. Celebrate all the things the holidays should be: great food, wine, entertainment and seasonal inspiration through fun and interactive classes. Cook with celebrity chefs Vikram Vij, Mark McEwan and more; learn the art of Christmas crafts and holiday decorating with industry experts; take home tips from a mixology class and sample wines from around the world.
For the first year we're pleased to announce that all of our presenters will be in attendance throughout the 2016 Christmas In November.
Time to pull out your silliest Christmas sweaters and wear them with pride! This year, the welcome reception is all about basking in the hideous warmth of your silliest Christmas knitwear. Prizes will be awarded to the Silliest Christmas Sweater we can find!
Christmas in November 2016 dates are:
3 Nights (Weekend) – November 4 – 7, 2016
3 Nights (Midweek) – November 7 – 10, 2016
3 Nights (Thursday – Sunday) – November 10 – 13, 2016
For one hundred years,  Fairmont Jasper Park Lodge has upheld a reputation of rustic excellence. Sapphire Talent Lab is thrilled to be a part of this wonderful, festive event.