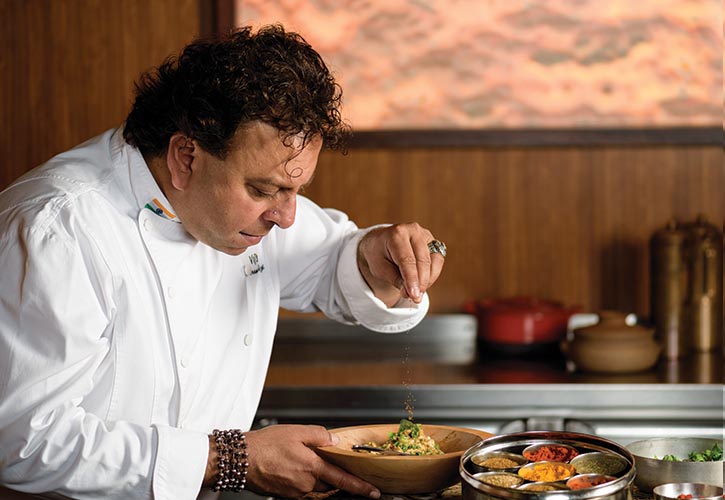 7-night Tahiti & The Society Islands Cruise – Featuring Celebrity Chef Vikram Vij
Sapphire Talent Lab, Sea Courses and Paul Gauguin invite you to embark on a culinary voyage with Chef Vikram Vij! We are proud to offer you a culinary inspired journey of a lifetime! February 18th – 25th, 2017 onboard the m/s Paul Gauguin Cruise Ship.
Beauty surrounds you on this 7-night sojourn, both on land and underwater. The Society Islands beckon with lush rainforests, crystal-clear lagoons, and warm breezes that encourage nothing but indulgent beachside lounging. Continue on to the Tuamotu Archipelago, a collection of low-lying atolls known the world 'round for their vibrant underwater ecosystem.
 Attend a culinary lecture and Q&A session with Vikram Vij
 Attend an Exclusive Sea Courses Cocktail Party hosted by Vikram Vij  Dine with Vikram Vij at L'Etoile onboard
 Attend a shore excursion exclusively for Sea Courses Clients hosted by Vikram Vij