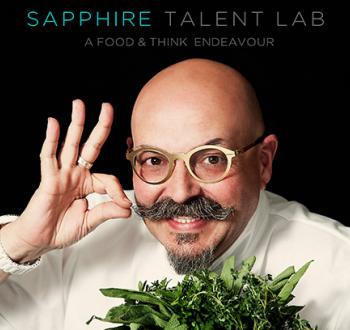 7-night Tahiti & The Society Islands Cruise – Featuring Celebrity Chef Massimo Capra
Italian native Massimo Capra began his culinary career in a famous trattoria near Venice before turning his talents to the hotel industry in northern Italy.
In 1982, he relocated to Toronto, Canada, where he began working at a restaurant owned by a family member. From there, he became an acclaimed chef at Prego della Piazza restaurant, where he remained for nine years.
His next venture occurred in 1997, when joined forces with Paolo Paolini to open Mistura Restaurant of Toronto, offering upscale Italian dining. Sopra Upper Lounge, an exclusive event venue located above Mistura, opened in 2006.
Chef Massimo's culinary empire continued to expand in 2010, when he licensed his name to the famous Rainbow Room at the Crowne Plaza Hotel on the Canadian side of Niagara Falls. More recently, he became chef/brand owner of Boccone Trattoria Veloce and Boccone Pronto at Pearson airport in Toronto and of Soprafino Restaurant at Hamad International Airport in Doha, Qatar. And last year, he opened Capra's Kitchen—a casual Italian eatery with a heavy emphasis on pasta, pizza, and antipasto—in his hometown of Mississauga, Ontario.
Sapphire Talent Lab is proud to partner with Paul Gauguin Luxury Cruise Lines for our second signature event. For more info reach out and say hello to soniya@sapphiretalentlab.com